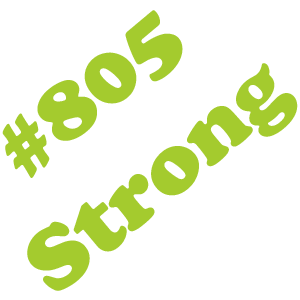 I have just discovered that back in January two wonderful supporters purchased three items! Unfortunately I didn't receive a notification from the CafePress shop so that I could send you a prompt & personal thank you. And now there's a technical glitch preventing me from doing so. Hopefully that will be sorted out soon & you fabulous folks will receive a thank you in your inbox.
Until then, I hope you'll see this post and know how much I appreciate your purchases and support of this project! There are two folks sporting stylish sweatshirts showing they're 805 Strong. And one more enjoying their morning coffee or favorite beverage from their 805 strong mug.
Cheers to all of you!