Support Ventura County Animal Shelters is a project to raise money to donate and increase donations directly to Ventura County Animal Shelters. *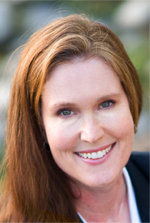 I was inspired to do this by a family in Ventura whose home was damaged by the 2017 Thomas fire. They wanted to contribute to the community that supported them. These folks decided to make stickers, sell them, and donate the money to Santa Paula Animal Rescue Center, Humane Society of Ventura County, and Ventura County Animal Services. – Debbie Gadbois, Chief Webb Weaver


July 2022 update:
The funds raised from sales of Axxess books and #805Strong items in the CafePress shop ($300 total) are in a specific account for this project. Of course, the shelters appreciate all donations in any amount. Yet, contributions in larger amounts can be used for needs beyond routine care. So, the first donation from this project will be when there is $1,000 or more for each shelter. Be sure to check out the new paw print graphics available in the CafePress shop!
Thank you for your interest in this project and your support – helping those who help our animal friends rocks!
During, and in recovery from, the Thomas fire, Ventura County animal shelters exceeded their usual overwhelm of more animals than space and resources to care for them. Out of a desire to also give back and help support our animal shelters, Debbie set up this website and CafePress shop. With each purchase of t-shirts for dogs, hoodies for humans, mugs, tote bags, and more, you'll be helping our animal shelters!
* This project is not affiliated with Santa Paula Animal Rescue Center, Humane Society of Ventura County, or Ventura County Animal Services.