This is a project to both raise money to donate, and increase donations directly to Ventura County Animal Shelters.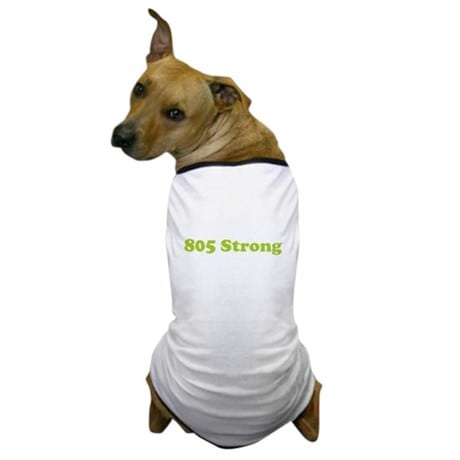 This idea began after I saw a post in the Thomas Fire Info Facebook group. A family wanted to give back to the community and decided to raise money to contribute to Santa Paula Animal Rescue Center, Humane Society of Ventura County, and Ventura County Animal Services. They made "super cool Ventura Strong bumper stickers" and were asking people to help them sell them; with all the money being donated to these shelters. I loved this idea and reached out offering to donate a website & hosting. We exchanged a few messages, then I'm sure they got busy with holiday things – and their home had been damaged by the fire, so they were also dealing with all the details associated with repairs in addition to balancing life and work and temporary housing. (If the people selling the sticker read this & would still like my help, please reach out!)
Then I got to thinking that I could join in fundraising for the shelters with my own project. So, I created a simple 805 Strong graphic and set up a CafePress shop where you can purchase 805 Strong swag: dog shirts, human shirts & hoodies, mugs, water bottles, tote bags and more. This way, you can display your pride for the 805 (yep I said it, and I'm amused by the rhyme) and your faith that the areas hit the hardest will recover stronger than before, while also helping to support our animal shelters.
Of course, if you'd rather donate to one or more of the shelters directly, that's awesome! After all, the goal is to increase donations to these shelters. The links below will take you to to their donation pages, where you will also see other ways you can help:
Thank you for your interest in this project and for your support! And if you would be so kind, please help spread the word too…