Tonight is the American Rescue Dog Show! It's on the Hallmark Channel tonight Monday February 19 8pm PT – watch preview videos here. The categories the dogs are judged in include: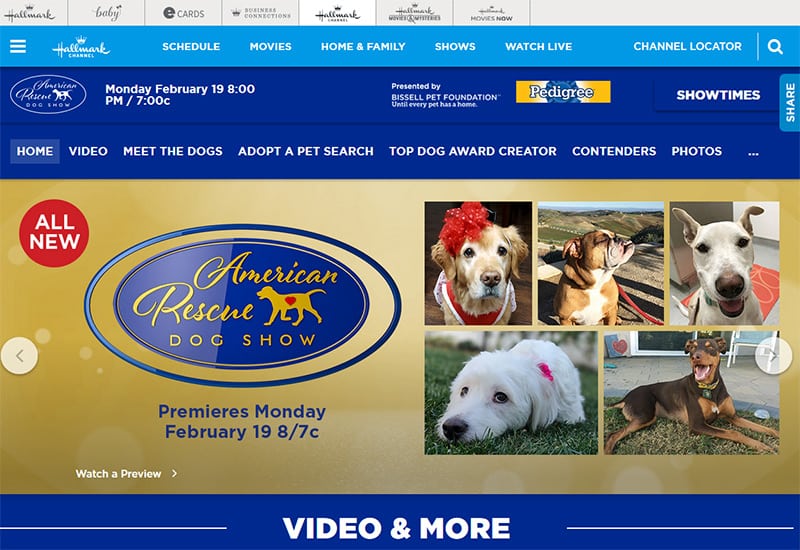 Best in Listening
Best in Talking
Best in Special Needs
Best in Underbit
Best in Kissing
Best in Wiggle Butt
Best in Fetching
Best in Snoring
Best in Senior Dog
Best in Couch Potato
The overall prize is $25,000 which goes to the rescue organization that the winning dog came from – love that!
This is part of the Hallmark Channel's pet adoption initiative, "Adoption Ever After" – the goal of which is to empty the shelters with all animals finding their furever homes.
I'll be watching tonight, along with my adopted 4-legged and feathered friends – and if you read this after the show, click the links above to view videos on Hallmark Channels' website.
Please also join me in supporting our local shelters and advocating for adopting to help reduce the animals in our shelters.